Tim Jung Lee, L.Ac. MSOM
CA. State Licensed Acupuncturist
Has been trained and practicing since 2009.
As a CA state board licensed Acupuncturist and HerbalistTim Jung Leeexercises a keen holistic perspective approach in his practice. He genuinely and passionately believes in Traditional Asian Medicine of its efficacy for human health and takes fulfillment in helping people to regain and maintain their well beings.

He diagnoses his patients' conditions based on "Five Elements Relationships" and "Eight Principles Diagnosis" which involves a principal foundation on five main organs of human body - each organ's function, characteristics and their intertwined relationships to one another.
His expertise includes: Back -Herniation(bulging) of discs (80%-90% success rate), Neck/shoulder, Joints(sprains, carpal), Gastrointestinal, Menstruation, Headaches and Migraine, TMJ, Fibromyalgia, Infertility and other general stress related ailments.
He has a Master of Science in Traditional Asian Medicine from one of the well acknowledged schools in the nation - DONGGUK UNIVERSITY of LOS ANGELES. It is the Los Angeles branch campus of the renowned KoreanUniversity which is known for its Traditional Asian Medicine. He also has a Bachelor of Science from USC.
---
Ani Vartani, MS, RDN
Clinical Registered Dietitian and Nutritionist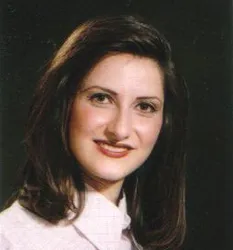 Ani Vartani, MS, RDN earned a Bachelor degree in Nutrition Science from Azad University in 2000 and a Master degree in Nutrition Science from California State University of Los Angeles (CSULA) in 2010, In addition to her degrees, she has an Alternative Nutrition Certificate from CSULA and completed her Dietetic Internship at Utah State University. She is an active member of the Academy of Nutrition and Dietetics and California Academy of Nutrition and Dietetics since 2008.
Ani operates her counseling practice in California as Registered Dietitian and Nutritionist. She has a special interest in helping people prevent and manage chronic diseases through dietary and lifestyle modifications specifically for diabetes, gestational diabetes and weight loss. Since 2001 Ani has counseled patients in an intimate clinical setting on nutrition, changing eating behaviors and assist in the introduction of nutritious and healthy foods into the diet.
Ani has over 20 years of experience in nutrition. She has experience in health care facilities, private practices and other nutrition companies.
We offer individual and group counseling for a variety of nutrition-related health conditions such as diabetes (Type I, II, and Gestational Diabetes), weight management, Bariatric surgery Nutrition Therapy (before and after surgery), Metabolic syndrome, Vegetarian Nutrition, Meal planning and recipe modification, reading food labels, corporate Wellness Lectures & Seminars.